Travel
without a care


Drive with
peace of mind

Guaranteed
medical assistance
for every situation
Daily assistance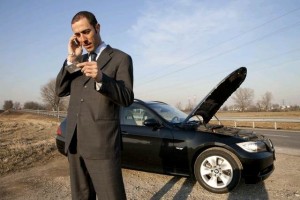 For professionals and consumers, the on-going progress within the motor industry in developed countries,
and its strong growth in emerging countries, generates more and more demanding requirements for motor assistance.
FOUR AREAS OF DAILY ASSISTANCE
Automobile
BECAUSE MECHANICAL PROBLEMS SHOULDN'T PUT THE BRAKE ON THINGS

A growing market

It is anticipated that China will have more than 50 million vehicles on the road by the year 2010. Other developing countries are also experiencing rapid growth in the market for motor vehicles. Simultaneously in developed societies, the market is continuing to grow strongly, and based on projections the world automobile market is expected to grow by 3 to 4% between now and 2010.

A greater internationalisation

Most major motor manufacturers base their strategies on their international positioning. Invitations to tender at a global and Pan-European level continue to increase. In addition, insurance companies and financial institutions are grouping together and becoming concentrated on an international scale. These trends are increasing the demand for guarantees and mechanical maintenance as well as the need for fleet management.

Enhancing motor breakdown offerings for the benefit of our customers

Automobile assistance is one of the two traditional business sectors for Euro Assist. To support the development of the market, Euro Assist is revitalising its organisation and expanding its offers.
The Group now has a new Division: AISM (Automotive International Sales & Marketing), which is responsible for areas in sales, marketing and logistics at an international level. To support the growth of its activity, Euro Assist is designing customised offers for major key accounts and thus responding to the growing need for extended guarantees, fleet management and maintenance. In addition, homogenous programmes and standardised procedures have been implemented in each country so as to guarantee the optimum quality of service.

.




Consistent Development Portntial

Consistently growing market
Strong internationalisation
New concept of automobile assistance.

Euro Assist
INNOVATION

I-Dep'. Breakdown assistance at digital speed.
With I-Dep, every step in the vehicle breakdown and reporting process has been unmistakably optimised. Supported by an extranet application, I-Dep, a solution launched in France by EuroAssistance, automates every step in the process of taking care of broken down vehicles via it's network of service providers, enabling drivers to communicate and monitor progress in real time.
I-Dep enables jobs to be automatically sent to breakdown service providers, SMS communications to be sent to users, repair reports to be automatically collated and information to be made available to partners in real time.
The rollout of I-Dep was a huge success thanks to the delivery of e-learning to the 850 breakdown service providers in the EuroAssistance France network. 
With 80% of these 850 providers now registered users, and over 80% of breakdown jobs completed via this tool, the rollout of I-Dep has exceeded its targets.


Find out more about the services Euro Assist offers in your country.

Select a country
and click "Ok".