Travel
without a care


Drive with
peace of mind


Guaranteed
medical assistance
for every situation


Daily assistance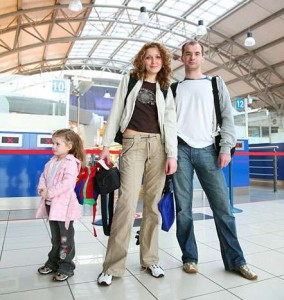 Faced with the ever-increasing level of travel throughout the world, and the awareness of new risks for travellers,
Euro Assist is developing new products to better satisfy its customers' expectations.
FOUR AREAS OF DAILY ASSISTANCE

Travel

BECAUSE TRAVEL SHOULDN'T ALWAYS BE ABOUT ADVENTURE

..

Travel - a developing market

In Europe the volume of travel has doubled in 25 years and is subject to an average 5% annual increase. Decreasing travel times and the development of new distribution and "low cost" networks has encouraged worldwide travel and increased our awareness of new risks. These risks may be health related or may arise from natural events, problems at home or difficulties faced by members of the family who have stayed behind. Today travellers are constantly looking for wider coverage and better performance.

Travel Assistance is moving in a new direction

As a historical operator in the area of Travel Assistance, Euro Assist is particularly well placed in this traditional market. Continual growth of the travel market and new trends have resulted in greater opportunities for development. In response to this, the Group's strategy has been to consolidate its Travel and Automobile sectors, introduce new services and further develop its healthcare and home care services.

… and diversifying its distribution channels

In order to meet the needs of our customers, who are becoming more mobile and more diverse, Euro Assist is setting up new distribution channels and developing direct Internet sales. In parallel with this measure, the Group is developing solutions on an international scale with innovative measures and high added value, in order to better serve travel professionals.




A market with continuous upward growth

Innovatory Services

Development of e-business.

INNOVATION Euro Assist

 



Plug&Sell

TM. The new generation of insurance.
Plug & SellTM gives both tourism professionals and individual customers access to a high performance tool based technology. Operational across three continents, this e-commerce platform can be easily connected, with minimal adaptations for our partners' IT systems as well as the main GDS systems (Amadeus etc.). It enables online travel agents, airlines, cruise companies, hotel chains and tour operators to sell high added value travel insurance services through their own websites. Plug & SellTM meets the needs of consumers wishing to "assemble" the journey of their choice. Internet users can also create their own travel insurance policy on EuroAssistance's consumer sites.

Find out more about the services Euro Assist offers in your country.

Select a country
and click "Ok".